Interior Decorators Sydney
Creative Curtains by Design are interior decorators in Sydney. We bring the expertise of our design and interior decoration team into your home or office transforming anything from a single room to an entire building into the stylish interior you deserve.
We offer our customers a range of services – from decorating home ideas to advise on fabrics, colour combinations, styles, made to measure curtains, blinds and shutters, and products to help you create your new space in Sydney.
Our interior decoration services, Sydney
We offer a range of beautiful door and window coverings to create an ambience that complements your décor and personality, while providing privacy and insulation. Creative Curtains by Design is your one stop shop for interior design advice, as well as obligation free quotes and the manufacture and installation of
plantation shutters
,
window blinds
and
curtains
. Our no-obligation measure & quote is just the first step in decorating your home, office or a newly renovated room with the expertise provided by Creative Curtains by Design.
Our interior decoration team listens!
Our team prides itself on listening to what our clients want and then helping them make their vision become a reality. Whether you wish to decorate your Sydney property using an elegant traditional style or update to the latest trend of simple classic lines with bold colour contrasts, we advise on the best materials and colours to recreate or complement your décor, whether that's custom curtains, window blinds or plantation shutters. We also keep the lines of communication open throughout the home decoration process.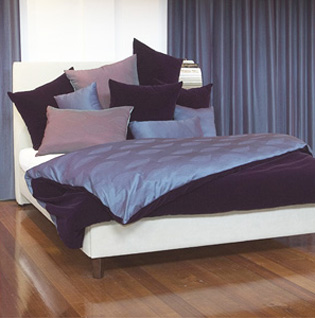 High quality door & window coverings, Sydney
All our products are designed using the highest quality fabrics; our range of plantation shutters, window blinds and curtains infuse your decor with life and elegance. With more than 18 years of interior decoration & design experience, we offer an excellence in interior window & door treatments that is unsurpassed. Whether you need curtains, roman shades, toppers, plantation shutters or blinds, our interior decorators will accessorise your home or office to suit your lifestyle and budget.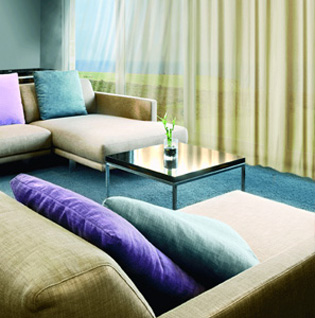 Curtain, shutter and window blinds installation, Sydney
After designing and manufacturing your new door & window coverings, Creative Curtains by Design also provides an optional curtain, shutter and blind installation service in Sydney; we guarantee not just the quality, but also the fit of the finished products. Our entire team is committed to quality – first time and every time. Quality is not merely a buzzword for us, but a way of life.
So, whether it's blinds to create the perfect ambience in your home – cool blues, warm woods or timeless classics, made to measure curtains that reflect your mood or enhance your current décor? Creative Curtains by Design is the place for all your home decorating ideas.
For more information on our services, call Creative Curtains by Design on 1300 137 198 or send us an email to arrange an on-site consultation or drop into our store for some interior design ideas.
No matter what, when planning your new interior decoration in Sydney, always protect your investment by contacting Creative Curtains by Design.